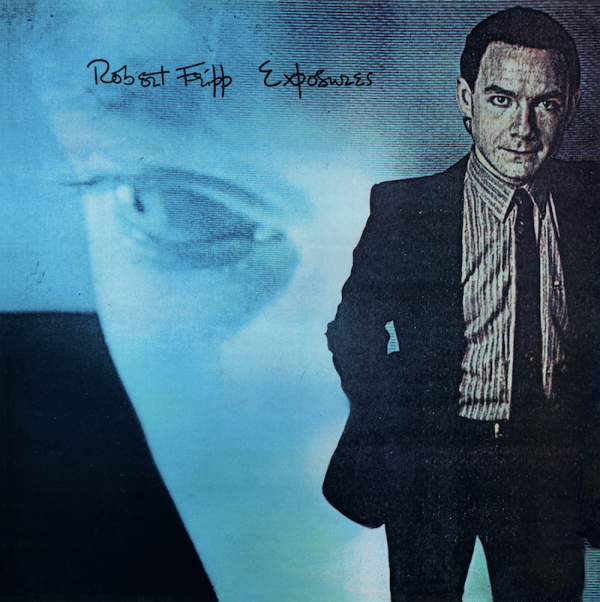 I normally don't post press releases (that may change soon), but this is a monumental event for me.  Our friends at Glass Onyon PR explain further:
25 CDs, 3 DVDs (audio only), 4 Blu-Ray discs (audio only) Packaged in a 12" boxed set with 48-page booklet including extensive notes by Sid Smith and Al Okada plus press releases, photos and memorabilia.

The long-awaited 32-disc boxed set of Robert Fripp in the studio and in concert 1977 – 1983 will be released on 27th May 2022. The set will feature many previously unreleased tracks, outtakes and rarities as well as numbers tracks becoming on CD for the first time.

The largest in the series, "Exposures" is the ninth boxset release collecting King Crimson / Robert Fripp material from 1969 to 2008.

Featuring 32 discs (25xCD/4xDVD audio/4xBlu-Ray audio) presented in a 12" box with a 48-page booklet containing extensive notes by Sid Smith and Al Okada plus memorabilia such as tickets, posters, press releases, and more.
To read the whole press release, click here.